March 2002 Patuxent Nation

A lot has happened since I sent you January's newsletter.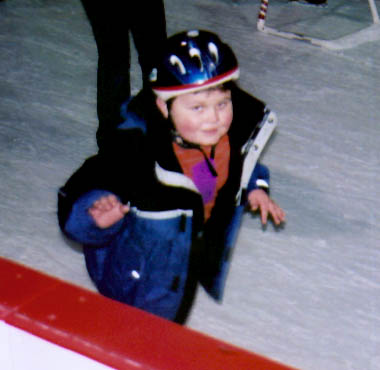 What a great time we had ice skating!!! 10 Indian Guides and Princesses showed up along with 4 skating parents. On the sidelines were 4 parents and 2 little ones in their stroller. Once everyone got on the ice, it was hard to get them off the ice. I think we have a few Olympic skaters in our nation.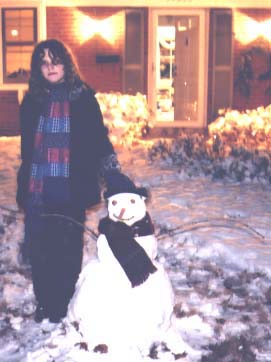 We had a little snow that lasted a few days. Princess Morning Dove (Alyssa Snider) and her little sister, made a snowman on that weekend. Did you build any snow sculpture or go sledding? I wish we had more snow this winter. I guess we'll have to wait until next winter. We already have some flowers that have started blooming.




Olympics
We also saw the 2002 Winter Olympics came to a completion a few weeks ago. There were some amazing events. I especially liked the skiing, bobsledding, snow boarding, and ice skating.
I enjoyed most of all the figure skating Gold Medal winner…Sarah Hughes. Did you know that she is only 16 and is in 11th grade. This was her 1st time ever in the Olympics. After she won, she said all she wanted to do is go out there and just have fun!!! I guess the key to winning is to have fun at what you are doing.
Monthly Nation Event:
| | |
| --- | --- |
| | Your whole family is invited to come out this month on Saturday, March 23rd from 5-7pm to the Bowie Folk Art Studio. The Folk Art Studio is a neat place to paint your own creation. For $10/Indian, you'll get a 6"x6" tile to paint any way you want, and it will get glazed and fired for us. I thought it would be neat to paint on our Indian names as well as anything meaningful to you. Your parents can also paint their own tile or go next door to the Year of the Rabbit Coffee Pub while your make your own creation! It's a great place to create some long lasting memories |
---
Here a few Spring riddles for you:
What season is it when you are on a trampoline? .........................Spring-time!
When do monkeys fall from the sky?.................................................During Ape-ril showers!
What flowers grow on faces? ..............................................................Tulips (Two-lips)!
Why is the letter A like a flower? .........................................................A bee (B) comes after it!
Where does a hamster go for Spring Break? ..................................Hamsterdam!
What does a fat frog drink? ..................................................................Diet Croak!
An Ojibway Legend: How the Fly Saved the River
Many, many years ago when the world was new, there was a beautiful river. Fish in great numbers lived in this river, and its water was so pure and sweet that all the animals came there to drink.
A giant moose heard about the river and he too came there to drink. But he was so big, and he drank so much, that soon the water began to sink lower and lower.
The beavers were worried. The water around their lodges was disappearing. Soon their homes would be destroyed.
The muskrats were worried, too. What would they do if the water vanished? How could they live?
The fish were very worried. The other animals could live on land if the water dried up, but they couldn't.
All the animals tried to think of a way to drive the moose from the river, but he was so big that they were too afraid to try. Even the bear was afraid of him.
At last the fly said he would try to drive the moose away. All the animals laughed and jeered. How could a tiny fly frighten a giant moose? The fly said nothing, but that day, as soon as the moose appeared, he went into action.
He landed on the moose's foreleg and bit sharply. The moose stamped his foot harder, and each time he stamped, the ground sank and the water rushed in to fill it up. Then the fly jumped about all over the moose, biting and biting and biting until the moose was in a frenzy.
He dashed madly about the banks of the river, shaking his head, stamping his feet, snorting and blowing, but he couldn't get rid of that pesky fly. At last the moose fled from the river, and didn't come back.
The fly was very proud of his achievement, and boasted to the other animals, "Even the small can fight the strong if they use their brains to think."